Affected by the Santa Rosa Fires?
We Can Help You Find Answers & Financial Recovery -
(888) 387-4053
Our state has seen many tragic wildfires, but in recent days we have suffered some of the deadliest fires yet, a devastating tragedy that has claimed no less than 40 lives and incinerated thousands of homes and businesses. If you have been affected by the Santa Rosa fires, our hearts go out to you and your loved ones, and our prayers and thoughts are with you. We are heartbroken over the losses sustained by our neighbors, and we are deeply saddened by the damage sustained by our communities. We are also upset that while the news is filled with details about this disaster, few sources are offering answers to share who is at fault for this preventable tragedy.
You Deserve Answers
---
A Lawsuit Has Been Filed Against PG&E
On Tuesday, October 17, a couple from Santa Rosa filed the first lawsuit against PG&E, alleging that the company should be held liable for the Tubbs fire that claimed their home. This has opened the door to what may lead to many potential lawsuits, as Wine Country fires continue to rage and claim homes and businesses, and many more lives are still threatened.
We are conducting further investigations to determine all parties responsible for causing or contributing to the causes of the fires in Santa Rosa
It's Not Too Late for You To Take Legal Action
If you have lost a loved one, if you or a loved one were injured, or you lost your home or other property, then you shouldn't have to pay more than you already have due to no fault of your own. With all the rebuilding and recovery ahead, you deserve to find legal answers and recover financial compensation to help you move forward. At Habbas & Associates, our personal injury and wrongful death lawyers know how to hold at-fault parties responsible for their negligence. We know how to go after big corporations and demand fair compensation from insurance companies. Please don't hesitate to discover how we can help you by scheduling a free consultation.
After the Fire: A Resource Guide
We have offices in San Jose, Oakland, Modesto, Sacramento, and Rocklin. Call (888) 387-4053 to speak with a local attorney today.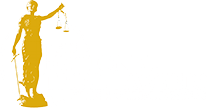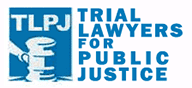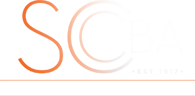 Why Choose Our Bay Area Attorneys?
We Offer Compassionate Advocacy That Gets Results:
$300+ Million Recovered For Clients
Contingency Fees: You Don't Pay Unless We Win
Inclusion in The National Trial Lawyers: Top 100
Selection for Super Lawyers®
175+ Years' Combined Legal Experience
Free & Confidential Consultations
See how our award-winning team can help you when you call (888) 387-4053 to request your FREE consultation!