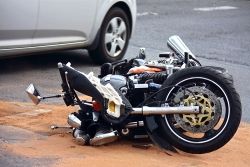 For many, riding through the streets or on the highway on a motorcycle is a freeing experience. These vehicles have become more popular over time, increasing in number on the road. With the excessive amount of traffic already taking over the roads in California, there is potential for an increase in the number of collisions that can occur involving motorcycles.
Unfortunately, there are several hazards on California roads that motorcyclists must keep an eye out for in order to avoid a serious collision. Riders already have to deal with road issues and inclement weather. When you factor in an increased amount of negligent drivers, it becomes even more dangerous to ride a motorcycle in the state of California.
Here are some dangers of which motorcyclists should be aware:
Dangerous road conditions: Throughout California, there are a number of areas where potential hazards exist on the road. This includes gravel on the roads, bad signs, faulty medians, missing traffic signals, and more. These can cause the motorcyclist to lose control of the motorcycle and crash.
Speeding: Because there are so many vehicles on the road in California, speeding can increase the potential for collisions involving motorcycles. Even when the driver of a passenger vehicle is speeding, they may not see the motorcyclist and it could result in a serious crash.
Blind spots: As drivers change lanes, they are expected to take every precaution to make sure no other vehicles are in the lane they intend to enter. The same rights should be provided to motorcyclists, but drivers should also be more diligent in checking blind spots due to the smaller size of the motorcycle. If this is not done and the vehicle attempts to switch lanes, the results can be disastrous.
Sudden stops: As a product of the California traffic, there are times when vehicles are forced to stop suddenly. This means that there is less time for other vehicles to react, increasing the potential for a crash. Motorcyclists must watch for sudden stops, not only to avoid crashing into another vehicle, but to make sure the other vehicles behind do not collide into them.
In any case, a motorcycle crash can result in the motorcyclists sustaining serious injuries. They are not protected by the frame that a vehicle has, thus there is potential for them to be ejected from the motorcycle. This can lead to traumatic brain injuries, broken bones, spinal cord injuries, and more.
Our San Jose motorcycle accident attorneys at Habbas & Associates are here to help our clients navigate through the process of negotiation or litigation when someone else's negligent actions have led to a serious injury. If you or someone you love has been hurt, know that you have options and our team can help.
Contact our legal team today to discuss your potential lawsuit.