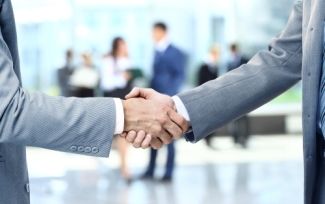 After an accident caused by a negligent driver, property owner, product manufacturer, or other party, a victim has the right to pursue compensation by taking legal action. After seeking medical attention, they should immediately contact an attorney to represent them. With the outcome of the case potentially resting to a large degree on the quality of this representation, it is imperative that you know what to look for to ensure that you are hiring the right person for your case.
Here are some tips on how to choose a San Jose personal injury attorney:
Look for experience: Hiring an attorney essentially means putting your trust in someone to protect your rights. For such an important task, it is crucial that you choose someone who has handled similar cases before and who knows how to build a strong case seeking maximum compensation.
Look for personal attention: Victims don't want to feel like just another case number in a long list of files. Accident victims are real people going through real problems. As such, they deserve someone who is dedicated to helping them get through the legal aspect of their case in the most favorable manner possible.
Look for costs: After an accident, victims are already dealing with many financial hardships and may feel they cannot afford a lawyer. At Habbas & Associates, our firm handles cases on a contingency fee basis, meaning that victims don't pay us anything unless we can successfully recover compensation for them.
Look for results: When it comes to personal injury cases, a lawyer needs to show that he or she can consistently obtain favorable results. This shows not only that the attorney is experienced, but that they have proven that they can build a successful personalized strategy based on the needs of each client.
During one of the most difficult times in a person's life, an injury victim needs to know that they are not alone and that someone is standing by their side to guide them through their case. This is important to helping him or her move forward after sustaining a serious injury at the hands of another party.
At Habbas & Associates, we offer more than 200 years of legal experience to every client we represent, working to help them reach the outcome they desire. In personal injury cases, it is often skills and tenacity that make the difference. Our goal is to help injury victims hold negligent parties accountable for their actions and recover compensation to cover the expenses associated with the injury. From start to finish, we stand in the corner of individuals enduring a difficult time, ensuring they have a voice in trial or negotiations.
If you or someone you love has been injured due to negligence, we encourage you to call our firm today.