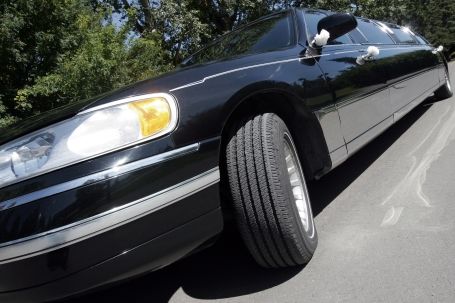 Habbas & Associates has secured a $4 million dollar settlement on behalf of a pedestrian who suffered debilitating injuries when she was struck by a limousine driver while in a designated crosswalk. The incident, which occurred at the intersection of Howard Street and 5th Street in San Francisco, CA involved a limo driver who hit our client while making a left turn, knocking her forward and running her over with the vehicle.
Despite our client crossing the intersection legally and the limo passenger yelling for the driver to "watch it," as he attempted to turn, the driver claimed to have never seen the pedestrian. The crash was captured on surveillance footage from a nearby business.
Our client, who led an active lifestyle prior to the accident, suffered numerous serious injuries and complications, including respiratory dysfunction that necessitated a medically-induced coma. She was hospitalized for over a month and was later transferred to a rehabilitation facility. She also suffers from a number of debilitating symptoms, including chronic pain throughout her body, cognitive dysfunction, PTSD, emotional injuries, and impaired mobility. Her ability to work and enjoy the same quality of life she did before the accident have also been greatly limited.
Due to her extensive injuries, our client will require additional medical care and treatment, as well as further psychological services for her cognitive and emotional injuries.
Our legal team filed a lawsuit on behalf of our client against the limo driver and his employer, the registered owner of the Lincoln Navigator. The lawsuit also named a nationwide limousine service as a defendant for vicarious liability. Although the limo driver and his company did not dispute liability, the limousine service denied that the driver was operating on its behalf at the time of the accident, and that it was not vicariously liable for our client's damages.
Because the driver and vehicle owner did not dispute liability and tendered $1.5 million in insurance coverage early on, litigation focused on the limo service's liability and coverage. Although the limo service's insurance carriers declined coverage initially, the case was settled through mediation just two weeks before trial. In total, the settlement amounted to $4 million.
By exploring all sources of compensation and working diligently to fight liability disputes from the limo service and its insurance carriers, our legal team was able to effectively secure a full and fair recovery on behalf of our client. This compensation will be used to cover our client's past damages, including her extensive medical bills, and the costs of her future care and needs relating to her injuries.
In difficult cases involving serious injuries, it is critical to pursue all available avenues for compensation, as it can ultimately maximize the recoveries our clients receive. Should disputes in liability and coverage arise, as it did in this case, it is critical to leverage experience to ensure all accountable parties are held liable.