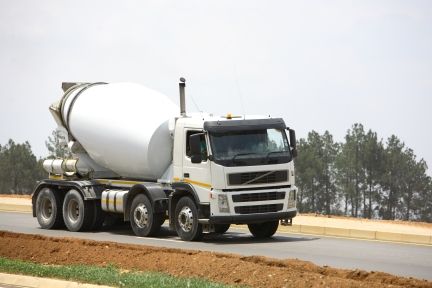 Habbas & Associates is pleased to announce that our legal team recently secured a substantial multi-million dollar settlement on behalf of a client who suffered serious injuries in a car accident involving a commercial vehicle. The settlement stems from an incident in Modesto, CA in which our client was involved in a collision while she was a passenger in her friend's vehicle.
While our client and her friend were traveling south in the slow lane on Highway 99, a large cement mixer truck traveling alongside their vehicle attempted to change lanes and collided with the driver's side door. As a result of the impact, the driver of the car lost control, veered off the road, and struck a tree head-on. Tragically, the driver, our client's friend, passed away due to the truck accident.
It was soon discovered that the vehicle our client had been traveling in had visible tire rub marks from contact with the cement truck. The driver of this commercial vehicle was cited for an unsafe lane change and charged with vehicular manslaughter.
Emergency crews were able to extricate our client after 45 minutes. She suffered numerous life-threatening injuries that required multiple surgeries, hospitalization, and extended treatment in a rehabilitation facility. She also faced considerable emotional anguish caused by the death of her friend and her inability to attend the funeral due to her debilitating physical injuries.
Even after being discharged from rehabilitation, our client continued to suffer from severe pain. Her life-altering injuries have resulted in medical instability, limitations in her mobility, and the need for assistance with daily tasks. She remains wheelchair-bound and is expected to face additional medical issues related to her injuries as she ages.
We leveraged our decades of combined experience and worked diligently to establish fault and liability on behalf of the cement truck driver. This work enabled our legal team to successfully reach a multi-million-dollar settlement for our client's physical and emotional injuries. The settlement will also be instrumental in helping our client cover her extensive medical expenses and future needs.
As this case makes clear, the negligence of other motorists can have tragic consequences. When a negligent driver is behind the wheel of a large commercial vehicle, such as in this case, these consequences can be devastating and can profoundly impact the physical, financial, and emotional wellbeing of victims. Fortunately, the civil justice system provides the pathways victims can take to hold at-fault parties accountable for their negligence and liable for the injuries they cause. Our firm is proud to have played a critical role in helping our client secure the compensation she rightfully deserved.