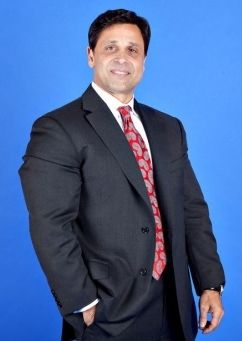 Public Justice has announced their finalists for 2016 Trial Lawyer of the Year and one of the finalists was Andrews v. Lawrence Livermore National Security, a case in which Attorney Omar Habbas was co-counsel. The case involved the Lawrence Livermore National Laboratory in Livermore, California which was taken over by Lawrence Livermore National Security, LLC (LLNS).

This company is dominated by the University of California and Bechtel Corporation. As part of the takeover in 2008, LLNS had promised the Federal Government that they would be able to save them $50 million each year for three years. Later that year, during the height of the 2008 recession, LLNS terminated over 400 of the senior workers at the lab, some of them including the top researchers and scientists with the company. Many of these individuals endured impacts to their lives, including divorces, depression, bankruptcy, and foreclosure.

Of the 400+ individuals fired in 2008, 130 decided to come together and take legal action. The claim stated that the way the laboratory was going to save the $500 annual was by firing the employees who made more money, which was a violation of the policies set in place that layoffs should come in reverse order of seniority. Instead, the average of those laid off was roughly 20 years.

For more than seven years, litigation went on and the laboratory counsel delayed the process numerous times. The team remained diligent, putting in more than 25,000 total hours into the case despite being outnumbered by nearly 200 times the amount of lawyers.

At the end of the case, the team was able to successfully secure a $2.73 million verdict from the jury to cover past and future economic loss. The cases involved claims of breach of contract and breach of implied covenant of good faith and fair dealing. Furthermore, the team negotiated a settlement worth $37.25 million on behalf of 129 of the 130 plaintiffs, equal to three years' worth of salary for each plaintiff.

The case didn't just impact workers for the Lawrence Livermore lab. It also impacted 10,000 or so workers who worked for the sister lab in Los Alamos when establishing standards regarding the termination of permanent employees and when they can be laid off, preventing a similar incident from happening again in the future.