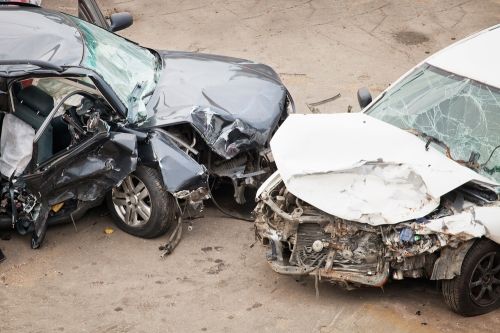 Do you know what steps to take after you have been involved in a car crash? What is the best route to take in order to seek compensation? It is important to note that hiring an attorney is a smart and beneficial move after experiencing a collision. While some very minor accidents can be resolved by the parties through their insurance provider, you should consider hiring a lawyer for assistance with more serious accidents involving injury and large amounts of property damage. An attorney can help maximize the value of your claim and protect you against the tactics used by insurance companies to pay you less than what you are entitled to.
Some situations are more serious than others, and in the minor collisions, you may still decide to speak with an attorney. In smaller cases, you may consider a lawyer when you are not sure who is liable for the crash or you don't know the true value of your claim. In some situations, the claims adjuster may request that you provide a recorded statement or medical records in order to come up with the proper settlement offer. Unfortunately, this may open up the door for the insurance company to devalue your case, resulting in a settlement offer that is less than you deserve.
There are other, more difficult cases that may require the service of an experienced and knowledgeable attorney to navigate. This is the case if you sustain a serious injury as a result of the crash and need help seeking compensation for the damages you have incurred. Perhaps you know the other party is liable for the crash, but they are denying responsibility. In these situations, you may want to hire an attorney to help establish liability.
If you are going through a legal situation after a car crash, one of the most important things you can do is protect your rights. This is done with the help of a lawyer who can point you down the correct path to seek medical attention, gather evidence, and put together a case strategy dedicated to protecting your best interests. You need to make sure the liable party is held accountable for their actions, especially when facing large insurance companies who have a legal team of their own.
Don't settle for anything less and don't allow yourself to be taken advantage of when going through the legal system. Put someone on your side who has handled these types of cases before and who has the experience necessary to obtain justice and fair compensation on your behalf. Hiring a lawyer not only allows you to be prepared regarding what to expect, it can also provide you with the peace of mind you need to move forward with confidence.
At Habbas & Associates, our San Jose car accident lawyers put more than 175 combined years of legal experience in your corner. We are determined advocates, always working to help our clients reach the successful resolutions they desire. In fact, we have helped secure more than $300 million in verdicts and settlements for the injury victims we have represented. Let us show you how we can help you.
Call our firm today to learn more about your potential case.