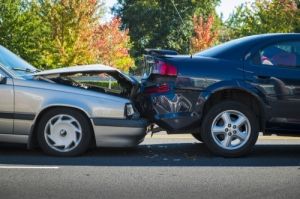 In the state of California, it is illegal for a driver to have a blood alcohol content (BAC) level higher than .08%. When someone drives under the influence of alcohol, they increase the risk for a crash due to altered decision-making ability, decreased control, and blurred vision. Unfortunately, auto collisions involving alcohol are far too common on California roads and they can cause serious injuries and fatalities as a result. In fact, despite California being a leader in highway safety, alcohol-related collisions are still common, resulting in long-term and life-altering injuries including spinal cord damage, brain damage, broken bones, and more.
In 2014, there were 882 drunk driving fatalities (involving drivers over the .08% BAC limit) in California. This represents 28.7% of all traffic crash deaths, an increase of 1.7% over the previous year. With new initiatives in place, the number dropped in 2009 to 950 from the previous year's number of 1,029. It continued to drop to 774 in 2011 before slowly moving back up.
Various California counties have taken action to help remedy this situation, including requiring the use of ignition interlock devices (IIDs) for drivers with previous DUI convictions. These devices require drivers to blow into a breathalyzer before the vehicle will start. If the BAC is above the legal limit, the engine will not start up and the intoxicated individual will not be able to drive. These devices have proven effective, lowering fatal drunk driving crashes since the early 2000s when they had reached their highest point.
If you ever notice a driver swerving on the road or speeding up and slowing down randomly, they may be intoxicated. Always be sure to stay clear of these vehicles to help avoid a crash, and report the driver by calling 9-1-1.
Our San Jose drunk driving accident attorneys at Habbas & Associates are determined to help victims of negligence take legal action against the responsible party. We bring more than 175 years of experience to your case, and are committed to working hard to find the strongest strategy possible to bring you favorable results.
If you've been injured in a drunk driving crash, we encourage you to call us and discuss your potential lawsuit.