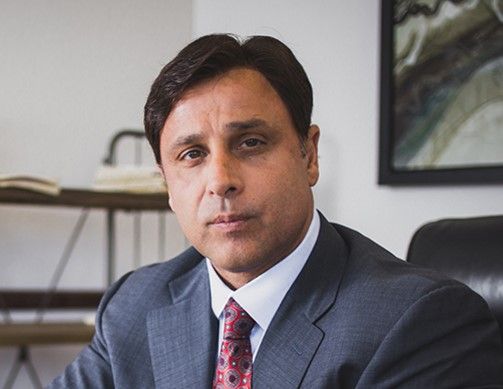 Attorney Omar Habbas and our legal team at Habbas & Associates are working together with Attorney Steven J. Brewer of Gwilliam Ivary Chiosso Cavalli & Brewer to jointly represent the family of a 60-year-old retired VTA employee who is believed to have been struck and killed by a Santa Clara Valley Transportation Authority bus in San Jose last month.
Our firm and Attorney Brewer are intent on helping our clients secure the justice and compensation they deserve in connection with the March 23rd incident. Authorities have indicated that they believe the victim, a resident of Milpitas, was hit as he deboarded the bus near North First Street and Hawthorne Way shortly before 8:00 pm on March 23, 2017.
The San Jose Police Department is continuing its investigation into the incident. Early evidence suggests that none of the cameras on the line 66 bus were working on the day of the incident. The VTA line 66 bus travels a route from Milpitas through downtown San Jose and would have been the bus scheduled to be at that VTA bus stop on the date and time of the fatal accident. Blood and tissue were discovered on the side of the bus and the right rear wheels and wheel well. Authorities have not yet released lab results linking these samples to the deceased victim.
Due to the unusual circumstances surrounding the incident, and because the deceased victim's body was found after the bus had departed the scene, our legal team and Attorney Brewer will remain close to the ongoing investigation. In addition to determining why the bus was allowed to operate without functional surveillance cameras, we will also be looking into additional aspects surrounding the crash, including the bus driver's record, vehicle maintenance logs, and ultimately whether the crash could have been prevented. By securing a seat at the table during investigations, we will be able to acquire the necessary facts and better protect our clients' rights.
In tragedies such as these, finding answers is essential to helping families obtain a sense of closure, and to establish fault and liability which ensures the responsible party is held accountable for the death of the victim and for the damages their family incurred as a result.
We understand the emotional and financial toll of losing a loved one in a preventable accident, and we look to leverage our decades of experience handling personal injury and wrongful death claims as the case progresses. You can help this family. We are looking for potential witnesses who may have been in the area of the accident on March 23, 2017.
You can find more information about the incident and ongoing investigation on this press release. Anyone who may have witnessed the accident or has information about the incident is encouraged to contact our firm.