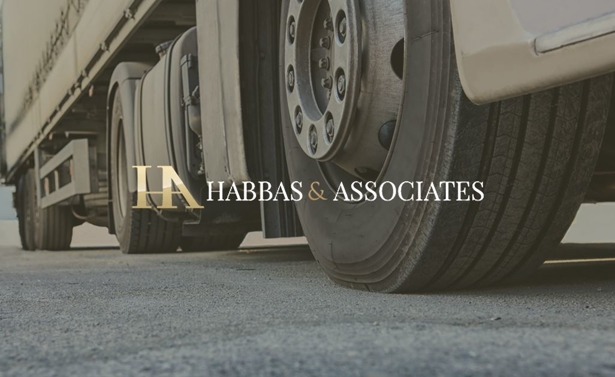 Jeff Atterbury has secured a verdict of more than $800,000 for a client who suffered severe injuries and required surgeries after a truck accident. Our attorney Jeff Atterbury, along with Co-Counsel Jayme L. Walker of Gwilliam, Ivary, Chiosso, Cavalli & Brewer, represented the client in this matter, which concluded on September 23, 2019.
The incident, which occurred in the City of Campbell on April 15, 2015, involved a truck driver who was working on behalf of Vinculums Services LLC. When the truck driver made an illegal right turn from the far left lane, he collided with our client's Ford Focus, which was broadsided. Our client, a 37-year-old home health aide and nurse's assistant, suffered an immediate knee injury and delayed onset of severe lower back and neck pain.
She also required numerous surgeries, including knee arthroscopy in December 2015, cervical spinal fusion surgery in January 2017, and lumbar spinal fusion surgery in March 2019. Her ability to work as a CNA and home health aide was seriously limited by these injuries, as she could not lift more than 10 pounds or perform repetitive motions – and she needed significant time to recover from the accident.
In the wake of these injuries, our client decided to file a lawsuit against both the truck driver and Vinculums Services LLC, claiming past and future medical treatment, pain and suffering, and lost earnings. In response, the defendant claimed that our client's spinal injuries were pre-existing, bringing on two expert witnesses to testify that the crash was "low impact" and could not have caused structural damage to the plaintiff's body.
By countering these claims with five expert witnesses in fields like orthopedic surgery and economics, Attorneys Atterbury and Walker were able to show that the defendant was indeed liable for our client's injuries and losses. After an 11-day trial, the jury deliberated for only 2 days before awarding our client $814,043.20 in total.
Breakdown of the sum awarded by the jury:
$54,043 past medical costs
$150,000 future medical costs
$35,000 past lost earnings
$100,000 future lost earnings
$350,000 past non-economic loss (pain and suffering)
$125,000 future non-economic loss (pain and suffering)
Habbas & Associates: Your Advocates in the Wake of Injury Accidents
By exploring all sources of compensation and identifying top expert witnesses for testimony, our attorneys have won fair recovery for many other injury victims throughout the San Jose area. In this particular case, we were proud to secure appropriate compensation for our client's significant past and future damages – ensuring that she will have the time and resources to fully heal from her injuries.
In all difficult cases that involve serious injuries, we aim to maximize your financial recovery. If you've been injured in a major truck or car accident, our team can apply over 200 years of combined experience to assist you.
Injured in a preventable accident caused by someone else's negligence?
Contact us
at Habbas & Associates today for a free case evaluation by dialing

(888) 387-4053

.