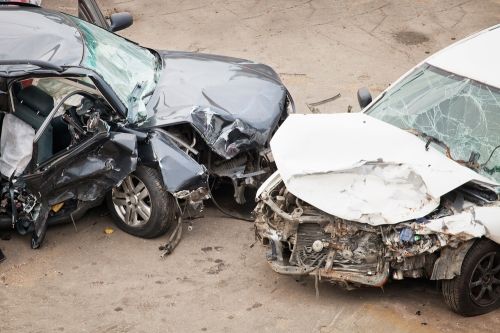 One of the most shocking events that can occur in someone's life is any kind of car crash. You never really expect something bad to happen, but when someone else's negligence results in your car being struck by another, it can be daunting. In the aftermath, you may have plenty of questions, including what's going to happen next and what you should do to help your own potential case and well-being. There are certain steps you should follow after you are involved in a car crash. Make sure you follow these steps to protect your best interests:
Move Out of the Road
If possible, you will want to move the vehicles and all parties involved out of the road where the collision occurred. Leaving the vehicles there can make it more dangerous for all parties involved. By having all parties collected on the side of road, you can better discuss the crash and proceed with the next steps free from any other dangers.
Check for Injuries
Make sure you check to see if you have sustained any injuries such as lacerations, contusions, bruising, and any other pain. Check the passengers from your vehicle to make sure they are okay, as well. Finally, check the parties from the other vehicle. If anyone is injured, you will want to request a paramedic to the scene of the collision so any and all injured parties can receive the care they need as soon as possible.
Call 911
Police officers can come to the scene of a crash for a number of reasons, such as removing the vehicles from the road and taking a report of the collision. They may ask each party for their information, the details of what happened, and if there are any witnesses to the crash. This can be important to your case in the future as it will provide you with written documentation regarding the crash and if the other party is considered to be at fault.
Exchange Information
Any drivers involved should be providing the other parties with their information. This includes their driver's license, contact information, and insurance policy. This can help the parties navigate the legal processes after the crash so they can settle the monetary issues involved with the respective insurance companies.
Photograph Potential Evidence
Just in case you have to take steps to provide proof, you will want to photograph any visible injuries you may have sustained as a result of the crash. You can also take pictures of the scene of the crash to show any signs that the other party was speeding and had to break or other signs of fault. Finally, take photos of the damage done to the vehicles. In some cases, fault can be determined based on the location of the damage to the vehicles to show the sign of impact.
Get Medical Treatment
When you have been involved in a car crash, it is always important to make sure you are taking the proper steps to put your health and safety first. In these situations, you may not feel your injuries right away because the adrenaline is flowing and you are in shock. Whether or not you feel like you are injured, you will want to seek medical attention to help you assess any problems that may have occurred and any damages you may have sustained. The treatment you receive will also be recorded, giving you a medical record to show proof of your injury and how it was sustained as part of the crash.
Speak with a Lawyer
After things have settled down a bit, make sure you take the time to speak to a lawyer. Do this before you make any recorded statements to the insurance company. Insurance companies are notorious for looking out for their own profits, and often attempt to minimize claims to reduce the amount they pay out to the policyholder. They may hope that you make a statement that helps in this goal. Having a lawyer present with you can help you avoid this type of mistake and protect your rights.
San Jose Car Accident Attorney
If you need a car accident lawyer in San Jose, speak with our team at Habbas & Associates. We have the experience and resources necessary to guide you through the complex legal process with confidence. We're here to help you.
Contact our firm today to discuss your potential case and learn how we can help you.