Truck Accidents
Modesto Truck Accident Attorney
Call for a Free Case Evaluation:

(888) 387-4053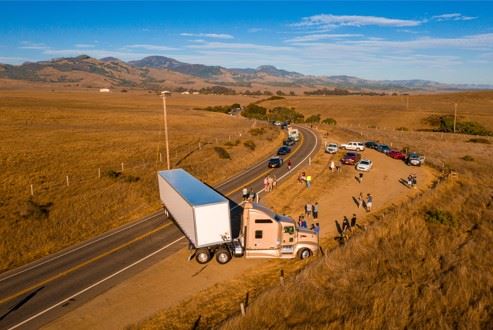 Commercial trucks and tractor-trailers are an indispensable part of commerce, transporting roughly 70% of all consumer products in the U.S. Because they are vital to the economy and an ever-present sight on roads and highways, these large and massive machines – as well as the companies and drivers that operate them – are subject to numbers safety regulations designed to keep the public safe. Unfortunately, trucking operators and drivers often violate these laws or act negligently in their attempts to maximize profits, and cause preventable truck accidents as a result.
At Habbas & Associates, our Modesto truck accident attorneys fight on behalf of victims and families who have suffered harm and losses in commercial trucking crashes that could and should have been prevented. If you have been injured in an accident involving any type of commercial truck, or if you have lost a loved one in a fatal truck accident, our award-winning legal team is available to fight for the justice and compensation you deserve.
Why Choose Habbas & Associates?
Hundreds of Millions of Dollars Recovered
Over 200 years' Combined Experience
Personal Attention & Support
No Fee Unless We Win
Discuss your truck accident case personally with a personal injury attorney from Habbas & Associates. We serve clients throughout Modesto and the Bay Area.
Call (888) 387-4053 our fill out our form for a free consultation!
Truck Accidents & Victims' Rights
Due to their overwhelming size, inability to stop and maneuver quickly, and massive weight, trucks are more likely to cause accidents and injuries than standard passenger vehicles – especially when safety rules are violated or trucking companies don't abide by the law. As such, victims injured in trucking collisions caused by negligence and / or safety violations have a right to seek financial compensation for their damages in civil court.
By proving fault and liability, victims and families can position themselves to recover damages such as:
Physical pain and suffering
Emotional and mental anguish
Lost wages / future income
Past and future medical expenses
Disfigurement, disability, and catastrophic injuries
Wrongful death
Because our attorneys understand the profound setbacks created by serious commercial trucking accidents, we work diligently to leverage nearly two centuries of collective experience and ensure trucking companies, insurance carriers, and appropriate at-fault parties pay what victims rightfully deserve. In every case we handle, securing the maximum compensation possible is our ultimate goal. Hear It From Our CLients.
Testimonials
"We are extremely happy with the seamless experience that they provided. All in all, you'd wish you never have to run into any injury situations but if you do then Habbas law firm is the place to go."

Neil T.

"The experience I had with Laura was exceptional and will 100% refer her and Habbas to anyone seeking an attorney for an accident. She made the experience a great one."

Juan A.

"She made the whole process smooth and simple. She fought to get me what I deserved when a drunk driver crashed into me. I will recommend her and the team at Habbas and Associates to everyone I know!"

Grace T.

"My case was settled at mediation for approximately $950,000.00 within a short time after a lawsuit was filed. I can't say enough about how much Mr. Habbas and his firm care about their clients. I will always refer anyone I know to them."

Roberta S.

"He answered all of our questions every time we had one and that's why we are so happy and blessed to have Habbas and Associates on our side. I strongly recommend them."

Feliciano & Maria Verzosa
Who Can Be Held Liable in a Trucking Crash?
Truck accidents can make for challenging personal injury or wrongful death cases, in large part because of the numerous potential causes and parties that can possibly held liable. This is why working with a firm that has the resources to conduct thorough investigations and explore fault and liability is so critical. Although every crash is different, parties that may be held accountable in a trucking crash include:
Truck Drivers – Driver error is a leading cause of preventable crashes, and truckers can be held accountable for various acts of negligence that lead to accidents and injuries; from driving distracted to running red lights of making an unsafe lane change. Truck drivers can also be held at fault when they violate critical safety regulations, such as driving beyond the Hours-of-Service time limits, failing to take rest breaks, driving under the influence, and more.
Trucking Operators – Trucking companies that operate commercial transportation companies are ultimately responsible for their fleet and their employees. As such, they can be held liable for preventable wrecks caused by negligence, as well as safety violations such as cargo and weight restriction violations, failures to maintain vehicles, negligent hiring or retention of unfit drivers, and more.
Product Manufacturers – While negligence and safety violations on the part of truckers and trucking companies cause most truck accidents, some may be caused by defective and unsafe products. Under product liability laws, product manufacturers can be held liable for defectively designed or manufactured auto parts, as well as failures to adequately warn consumers about potential hazards and risks.
Third Parties – Some trucking operators may contract out maintenance work or work with distributors, product manufacturers, and retailers who play a role in loading and unloading cargo from vehicles. Should these parties violate safety regulations or otherwise act negligently, resulting accidents and injuries could be their fault.
Our attorneys can help you better explore which party may have caused or contributed to your crash during a FREE and confidential case review.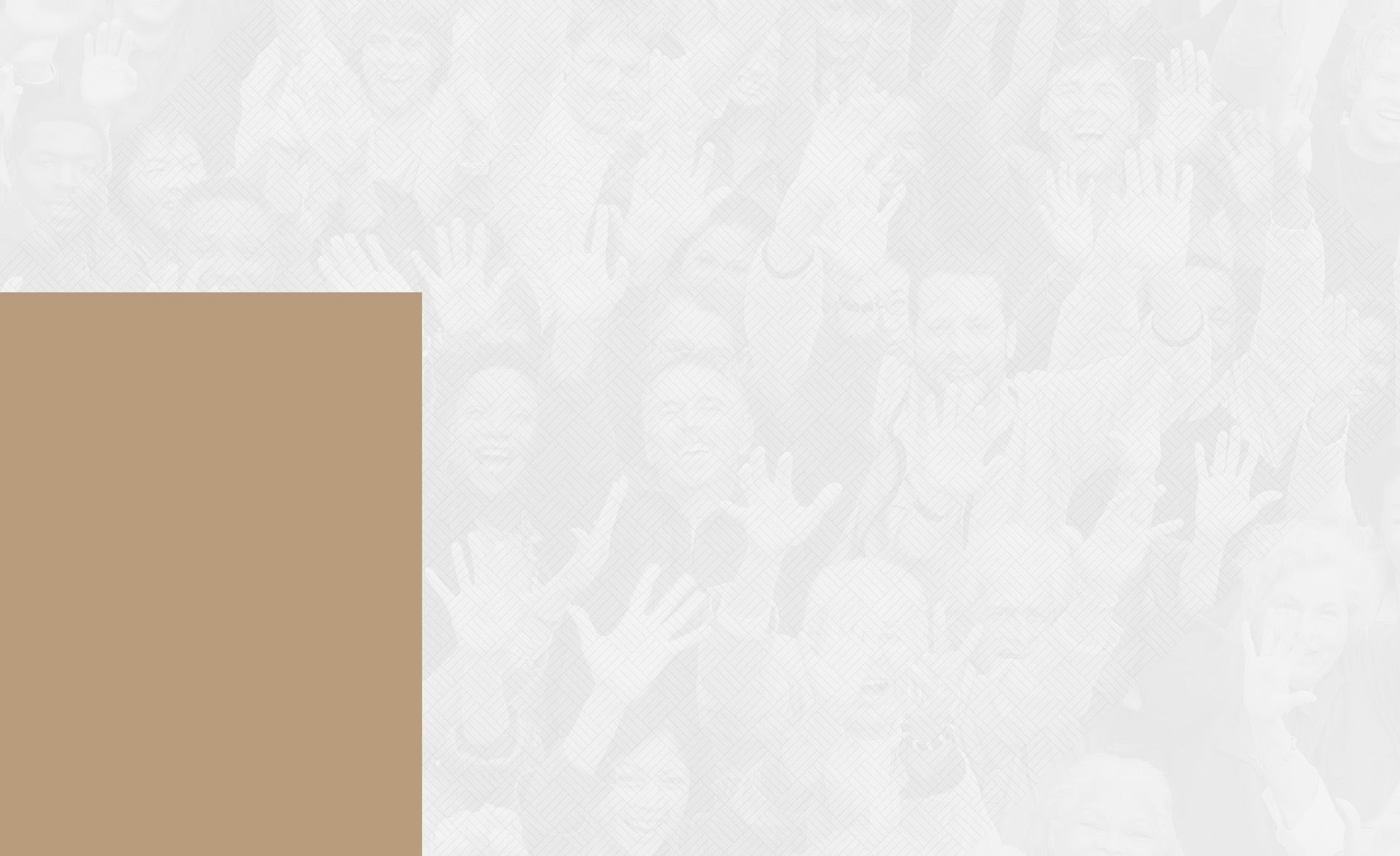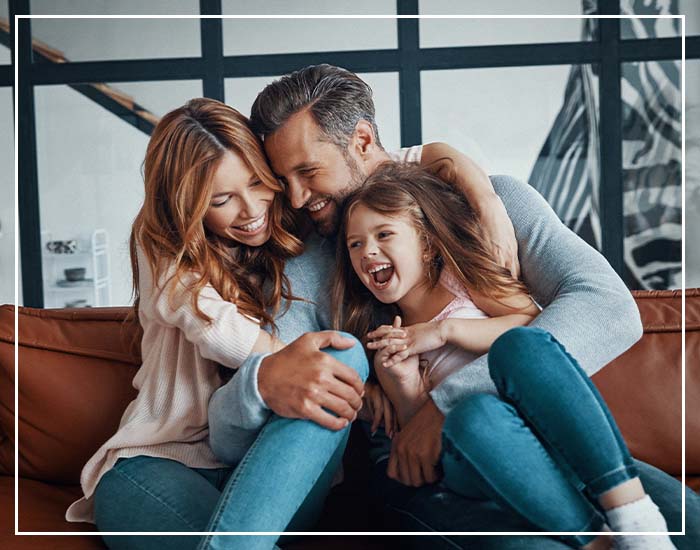 They do everything possible to help you get through tough times.

Daniel L.
Set up a Free
NO-OBLIGATION CONSULTATION
Whether you have questions or you're ready to get started, our legal team is ready to help. Complete our form below or call us at (888) 387-4053.