MODESTO CAR ACCIDENT LAWYERS
MAKING CAR ACCIDENT CLAIMS SIMPLE & STRESS-FREE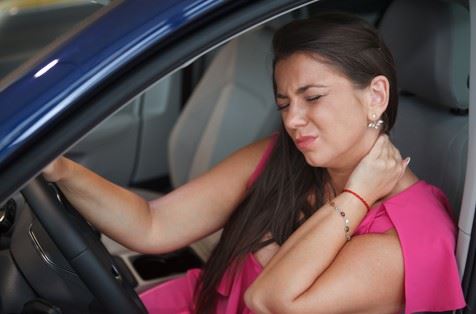 Car accidents in California are unfortunately common, with about 450 injury-causing collisions in the state each day. Everyone on the road needs to be aware of the dangers negligent drivers pose and do what they can to prevent a crash. Yet sometimes the best drivers in the state are the ones who get hurt the most in a car accident, as the driver who caused it acts entirely unpredictably. If you or a loved one become seriously injured by another motorist, you need to stand up for your rights and think about how you can receive compensation for your damages.
Our Modesto car accident attorneys from Habbas & Associates are here to help provide you with legal guidance and support after being struck by a negligent motorist. With more than 175 total years of legal experience, focused on personal injury claims, we have become the go-to name in representation all across the region.
Reasons why people choose to work with our Modesto injury attorneys:
We are highly-rated by past clients.
We have secured multiple multimillion dollar case results.
We offer contingency fees – no cost to hire us unless we win your case.
We offer no-cost, no-obligation case evaluations.
Now is the right time to start your car accident claim. Call us at (888) 387-4053.
On This Page:
---
California's Car Accident Statute of Limitations
If you wish to file a car accident lawsuit in Modesto, you have up to 2 years after the date of the accident to file a lawsuit with the court. If you fail to do so within the prescribed timeframe, you may forfeit your right to pursue compensation for your injuries. For minors who suffer injuries in car accidents, you are allowed to file a claim for up to 2 years after you turn 18. For families who have lost a loved one in a car accident, you are allowed up to 2 years to file a claim after your loved one's death.
Common Injuries Sustained in Car Accidents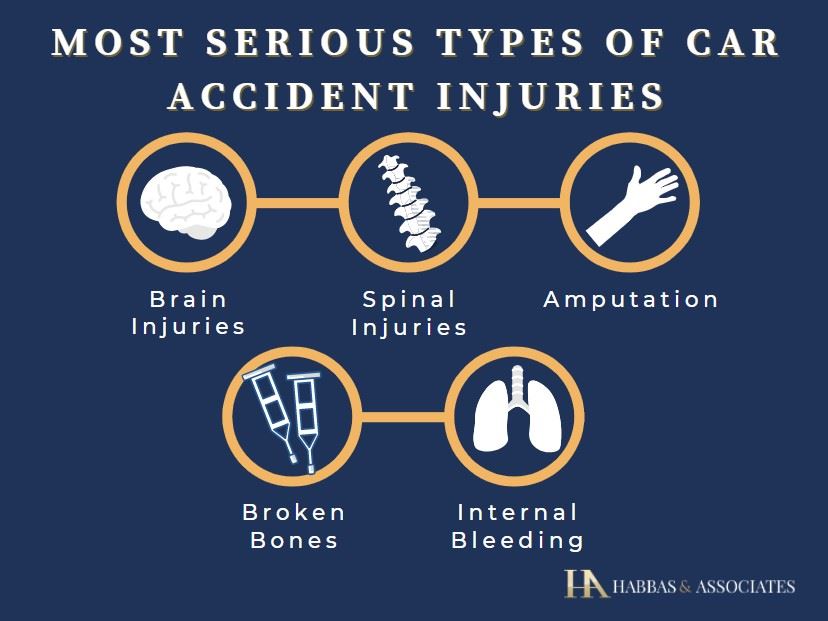 Car accidents can lead to some very serious injuries, many of which can be life-altering. The severity of your injuries will most likely depend on several things: the speed at which you are traveling, whether or not you are wearing a seatbelt and the type of accident you are involved in (i.e. rollover, t-bone, head-on, etc.) Some of the most commonly sustained car accident injuries include:
Scrapes, cuts, lacerations and bruises
Head or brain injuries
Broken bones
Herniated discs or other back and spinal injuries
Whiplash and other neck injuries
Damage to internal organs, including internal bleeding
Post-traumatic stress disorder (PTSD)
Scarring and disfigurement
Loss of limbs or amputation
If you have suffered a catastrophic injury in your car accident, you should consider hiring a lawyer in order to help you get maximum compensation.
Let Us Be Your Trusted Legal Advocates – Call (888) 387-4053
Doing the wrong thing after an accident or saying the wrong words to an insurance company can hurt the viability of your car accident claim. By letting our car accident lawyers in Modesto manage your claim from start to finish, you eliminate the risk of making a misstep that could end up costing you deserved compensation. With this in mind, the sooner you retain our services after a car crash, the better. Go ahead and contact Habbas & Associates at your first opportunity.
CALL OUR AUTO ACCIDENT ATTORNEYS TODAY TO SCHEDULE A FREE INITIAL CONSULTATION AT OUR MODESTO OFFICE!