ROCKLIN DOG BITE ATTORNEYs
SEEK COMPENSATION AFTER A DOG ATTACK – CALL (888) 387-4053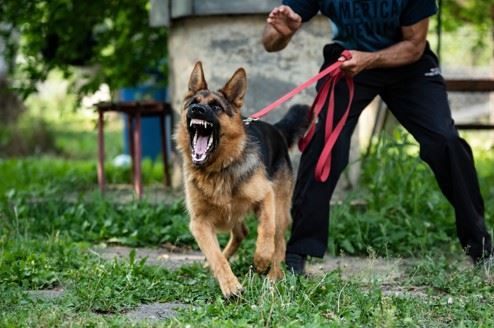 California uses strict liability for dog bite cases, which means a dog's owner is liable whenever the animal bites or attacks someone without due cause.
If you have been bitten by a dog and suffered an injury, then Habbas & Associates can help you file an injury claim.
The result of your claim could help you receive needed compensation for the resulting damages, and it may teach the dog owner responsibility they lacked before.
Contact our Rocklin dog bite injury lawyers to begin your case.
Common Dog Bite Injuries
Dog bites and animal attacks in general are extremely harrowing in that they cause the victim both physical and emotional injuries. Recovering from the harm done by the aggressive dog may take a while and go beyond what a hospital setting can provide. The end result is an amount of damages accrued from medical bills, physical rehabilitation treatment, and emotional therapy sessions for months or years. You should also take into account the wages you miss from being unable to go to work.
Physical and mental injuries caused by a dog attack can include:
Lacerations
Broken bones
Permanent disfigurement
Infection and disease
Pain and suffering
Fear of dogs and the outdoors
How Do You Know If a Dog Bite Is Serious?
No matter how severe your dog bite appears, you should always seek medical attention immediately after being bitten by a dog. This is because dogs (especially feral dogs) have the potential to transmit certain diseases through their bites. Without proper treatment, even the most minor of bites can become life-threatening.
When Dog Bite Liability is Unclear
Strict liability in California shifts damage liability onto the dog's owner in most cases, but not all cases. There are still ways a dog owner could be found only partially liable for a dog attack, or even not liable to any percentage. For your dog bite claim, our dog bite lawyers in Rocklin will pay close attention to the available evidence to minimize your liability, which maximizes the compensation you are permitted to seek in a verdict or settlement.
A dog owner might not be liable for total damages if:
The plaintiff was trespassing illegally.
The dog was carrying out official duties, such as a police dog.
The plaintiff was attempting to harm to dog or the dog's owner.
We Offer Free Consultations to Dog Bite Victims
Understanding your rights is the first step in upholding them. Call (888) 387-4053 to request a free case evaluation with our dog bite attorneys in Rocklin from Habbas & Associates. During your consultation, we can go over your rights as someone bitten by a dog in California, as well as what you should do next to pursue justified and maximized compensation. Go ahead and contact our law firm at any time to begin.